Keizan Zenji: The Mother of Soto Zen
ShareThis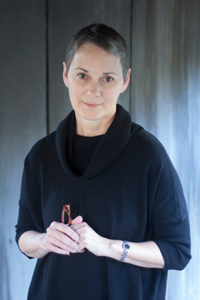 "Keizan Zenji: The Mother of Soto Zen"
Karen Maezen Miller
Everyone knows Dogen Zenji as the father of Soto Zen, but did you know Keizan Zenji is called the mother? I can't remember when or how I first heard that, but as a mother, I was partial to it. When I encountered his teisho and verses years later in the Denkoroku, or The Record of Transmitting the Light, I began to appreciate him more fully.
As the compiler of the Denkoroku, Keizan articulated the living flow of our lineage through the enlightenment stories of 52 patriarchs from the Shakyamuni Buddha down through Koun Ejo, Dogen's successor. If you allow that lineage necessarily continues through a mother, then Keizan served that function, legitimizing the mind-to-mind ancestry that is the DNA of Zen.
Born ten years after Dogen's death, Keizan entered Eihei-ji at age 12 and studied under Koun Ejo. He was a prolific temple founder. He is credited with transforming Soto from its small and rarified status under Dogen Zenji to the most flourishing Buddhist sect in Japan at the time.
Where Dogen's teaching is voluminous and brilliant, Keizan's is short and sweet. Each of the cases in the Denkoroku is presented along with a teisho of some 200 words, about the length of this article. Each teisho closes with a two-line verse, such as this one:
The pure wind circles the earth and shakes it time after time,
But who can pluck it up and show it to you?
Like a mother, Keizan is showing it patiently, but like a child, I don't always mind my mother.