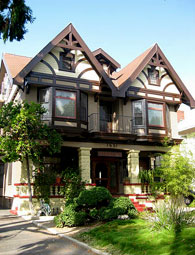 We always love to hear from visitors to our site.
Please feel free to contact us by mail, phone or email with any of your questions.
Our office is open at various hours so if you do not get someone on the line please leave us a message.
We check and return calls daily.
Thank you for taking the time to visit.
Address:
Hazy Moon Zen Center
1651 South Gramercy Place
Los Angeles, California 90019
Phone and Fax Number:
(323) 735-7564
MAP