RECOMMENDED READING
ShareThis
When people come to our Center or website, or when a newcomer hears the Dharma and takes the first step on the path of practice, a natural question comes up: Which books do we recommend? There are many helpful books on Buddhism and Zen, so we asked Nyogen Roshi to suggest a few titles from his own shelves. The following books – both classic and contemporary – will serve you at all stages of practice and have inspired dozens of Roshi's talks. You can revisit these volumes again and again to discover new depths of teaching.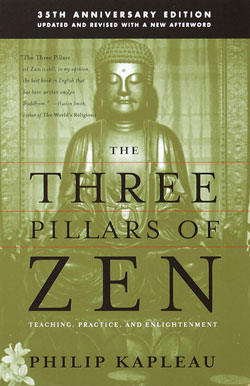 The Three Pillars of Zen – A modern classic in Zen literature, this book consists of instructional talks to beginning Western students given by Yasutani Roshi, our Dharma great-grandfather. His simple and practical guidance on Zen and zazen remain the basis of our own Zen meditation classes.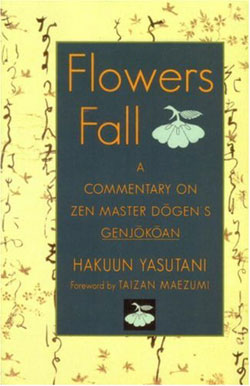 Flowers Fall: A Commentary on Zen Master Dogen's Genjokoan – Nyogen Roshi suggests that, by itself, this book is a stand-alone Zen library. Again Yasutani Roshi expounds in simple and clear language on Dogen's most profound expression of Zen, the Genjokoan. The translator worked closely with Maezumi Roshi, who provided the foreword to the text.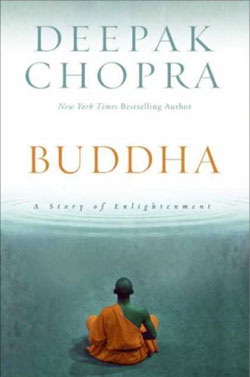 Buddha: A Story of Enlightenment by Deepak Chopra – Compelling and creative, Chopra re-tells the story that some see only as distant fable, myth or metaphor. You will come to see Buddha, and yourself, as the protagonist in an urgent human drama.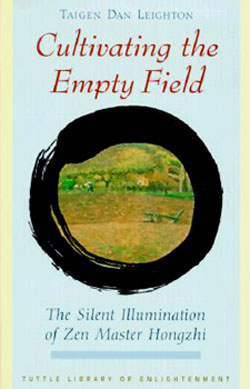 Cultivating the Empty Field: The Silent Illumination of Zen Master Hongzhi – Like pearls on a string, this short collection of elegant and poetic writings showcase the crystalline precision of Hongzhi's enlightened words. Utterly fresh and perfect.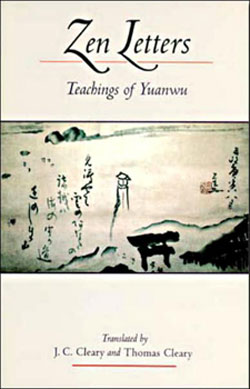 Zen Letters: the Teachings of Yuanwu – Some know the Chinese master Yuanwu (Jap: Engo) as the compiler of the Blue Cliff Record koan collection. Here are his personal teachings expressed in correspondence with students and other teachers, but you can read them as letters sent directly to you. Clarifying and encouraging, a must-read.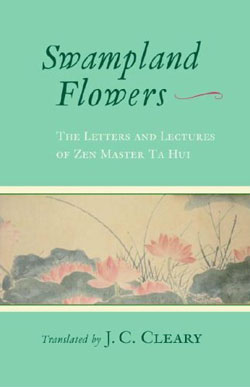 Swampland Flowers: the Letters and Lectures of Zen Master Ta Hui – Lucid and pragmatic, these teachings are addressed primarily to lay practitioners, a liberating and accessible invitation to Zen in the life of the modern seeker.