Whether you are a beginner at meditation or more experienced, the retreat you're looking for is probably already on our schedule: for one day, a weekend, a week or even longer.
We offer more meditation retreats than any other Zen training center in America, including our program of one-day Beginner's Mind Retreats with shorter meditation periods that are perfect for people just starting out.
During our winter and summer training periods, called angos, we observe the meditation retreat schedule five days a week for five months of the year, and anyone can drop in to join us at anytime.
A Zen retreat is called a sesshin, which means "gathering the mind." A retreat setting such as ours gives you the strength of communal support and the encouragement of individual guidance. As a full-time participant you are provided with comfortable dormitory housing, flavorful and nutritious vegetarian meals, and compassionate one-on-one instruction. Everything we do during retreat – seated and walking meditation, eating, work, ceremonies and rest – helps to maintain daylong mindfulness.
But that's just the start. The peace of mind you realize during a retreat makes every part of your life go better. Instantly, you will realize the true benefit of Zen practice: to enhance the life you already have.
Retreats are more powerful when participation is full-time. Because many people have work, school and family commitments, we welcome part-time and non-residential retreatants as well. The cost of a meditation retreat, including meals and housing, is $60 per day for non-members and $45 for Hazy Moon members.
Contact us for more information and registration.
_______________________________________________________________________________________
UPCOMING RETREATS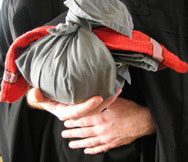 May Weekend Sesshin
May 25 – 28
Summer Ango
June 19 – July 21
Shuso Hossen Sesshin
July 23 – July 29
_______________________________________________________________________________________
Beginner's Mind One-day Retreats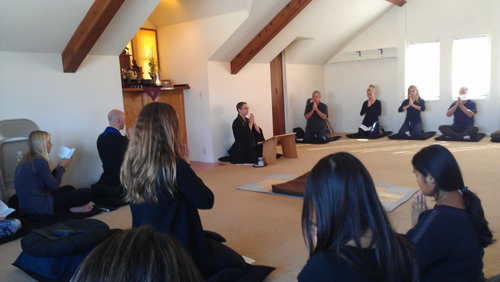 The beginner is often the most naturally adept at meditation: open-minded and free of expectations. Yet it is difficult to build confidence and resolve questions by yourself. Our one-day retreats combine the essential elements of our full retreats with the ease of casual instruction, informal dialogue and short, 20-minute meditation periods.
The Sunday retreats are especially popular with people who practice independently or cannot yet integrate a longer retreat into their weekly schedule.Participants will come away with a complete taste of the Zen tradition: seated and walking meditation, services, mindful work and dharma talks. A delicious vegetarian buffet lunch and refreshments are provided along with an informal introduction to the meditative oryoki style of eating that is practiced in our longer retreats.
The Beginner's Mind Retreat is a perfect next step for anyone who has taken a class at the Hazy Moon; however, there is no prerequisite to attend. Complete meditation instruction is given at the start of the day, and helpful tips repeated throughout.
At the end of the day, participants feel they have made a remarkable investment in themselves in only six hours. Cost for non-members is $40; and members, $20.
Contact us for information and registration.
_______________________________________________________________________________________
The Men's Meditation Group
The Men's Meditation Group holds monthly zazenkais, one day meditation retreats, at Hazy Moon Zen Center.
The day begins at 9 A.M. and ends at 5 P.M. We follow a traditional format of 30 minutes of sitting/meditation practice followed by 10 minutes of walking meditation. This sequence is repeated from 9 to 12 in the morning and 1:30 to 4:30 in the afternoon. There is an hour and a half break for lunch – participants need to bring their own lunch. Tea and coffee are provided. There is a very short dharma reading in the morning and afternoon. The Heart Sutra and Bodhisattva vow are recited at the beginning of the day and we bring the day to a close with the dedication of merit and the Four Great Zen Vows.
It is a wonderful way to deepen one's practice. All day participation is encouraged but not required. There will be a voluntary donation basket to express our appreciation to The Hazy Moon Zen Center for the use of its beautiful zendo.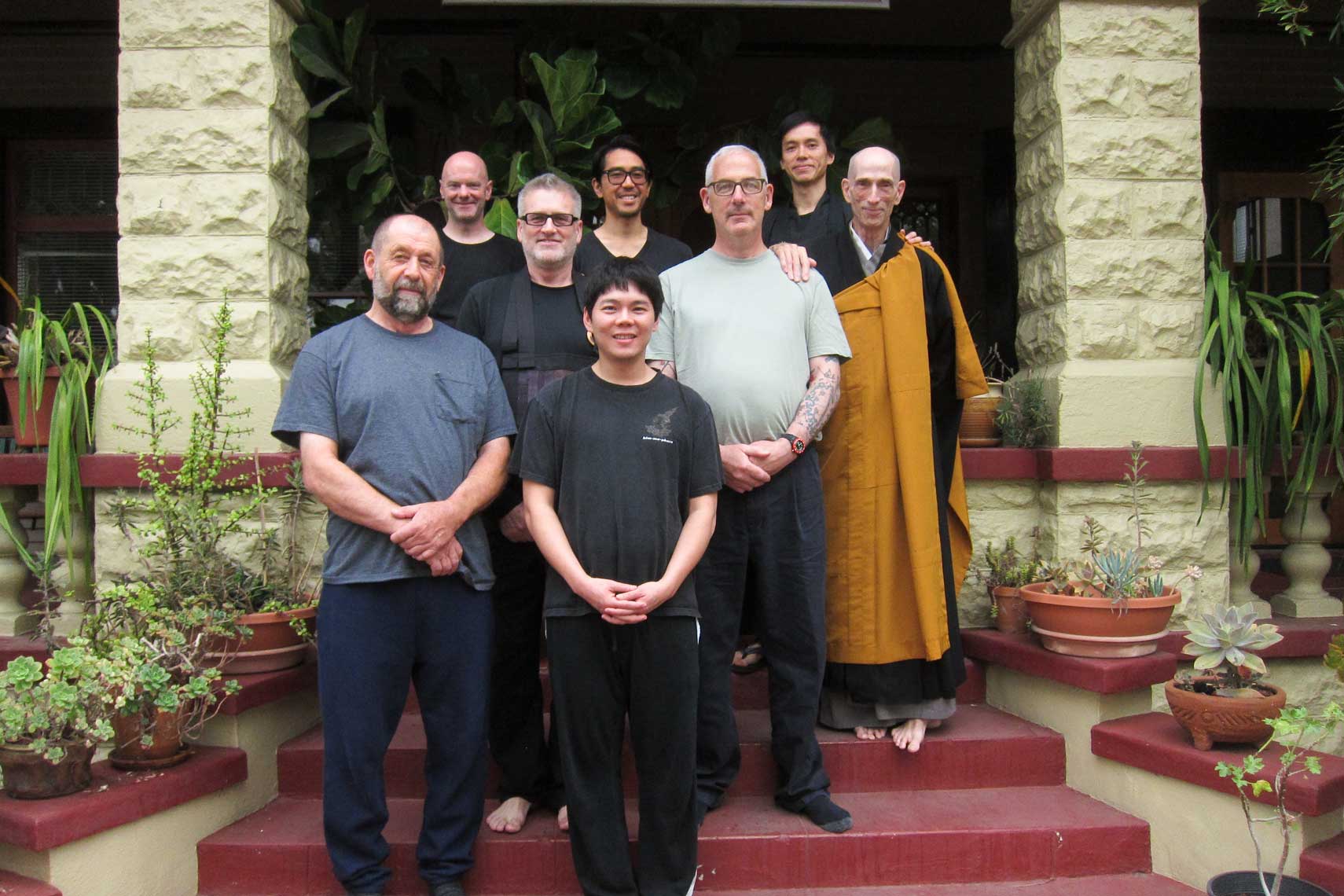 Sunday Morning Meditation Practice
Our men's meditation group meets from 9 to 12 on Sunday mornings at the Hazy Moon Zen Center. Please check the schedule to confirm dates. Newcomers are very welcome. We combine sitting and walking meditation in the manner of Tibetan and Zen traditions. Free instruction is available for people new to meditation.
The Men's Meditation Group is a group of gay and straight men in Los Angeles who meet weekly to practice Buddhist meditation and study Buddhist teachings. Over the past twelve years, we have found there is much to be gained from gay men practicing together. Being together has promoted honesty, encouraged sitting practice, developed close friendships, and helped to open our hearts. None of us have felt excluded or put down by other dharma groups; in fact most of us continue to receive teachings from a variety of Tibetan or Zen teachers, but the benefits of practicing as a sangha have undeniably enriched our lives.
RECENT JUKAIS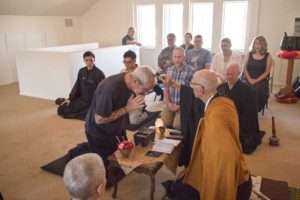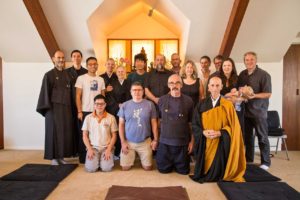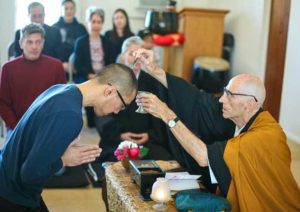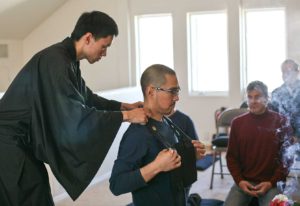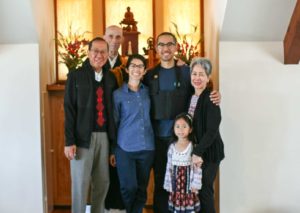 FOR FURTHER INFORMATION, PLEASE CALL: 213-924-7553